It's here!  Our summer events schedule! We do everything we can to get all of our amazing supporters out to the woods, rivers, waterfalls and wetlands that make the Upper Peninsula so darn special. Check out what we have to offer for folks of all ages and abilities: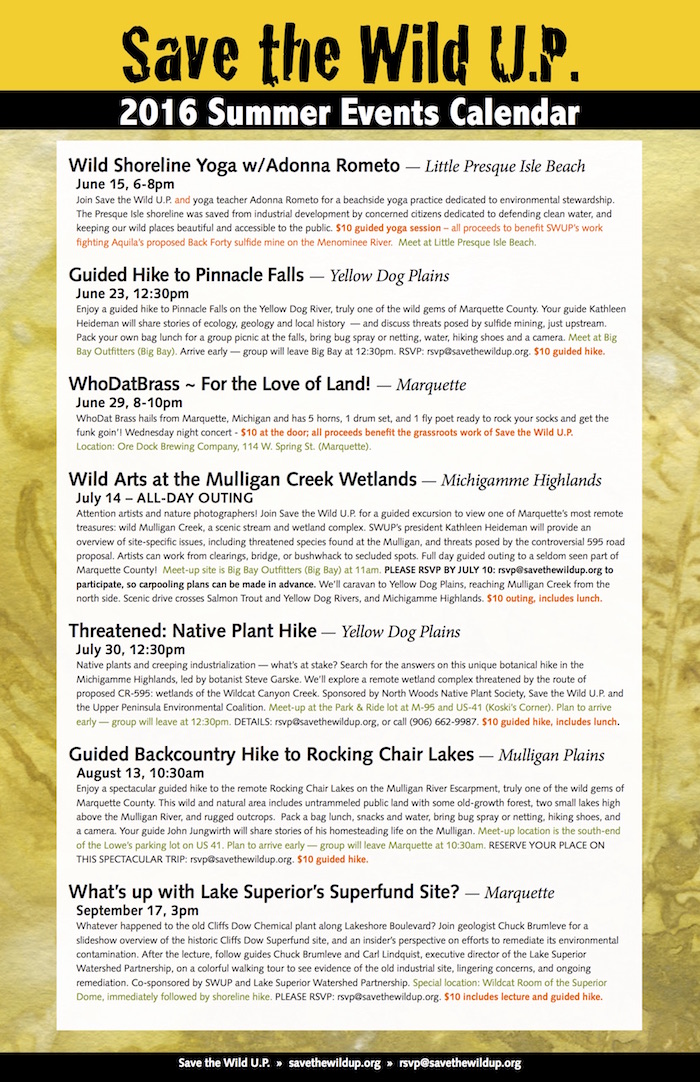 Download a copy of the poster (PDF).
See you outside, eh!