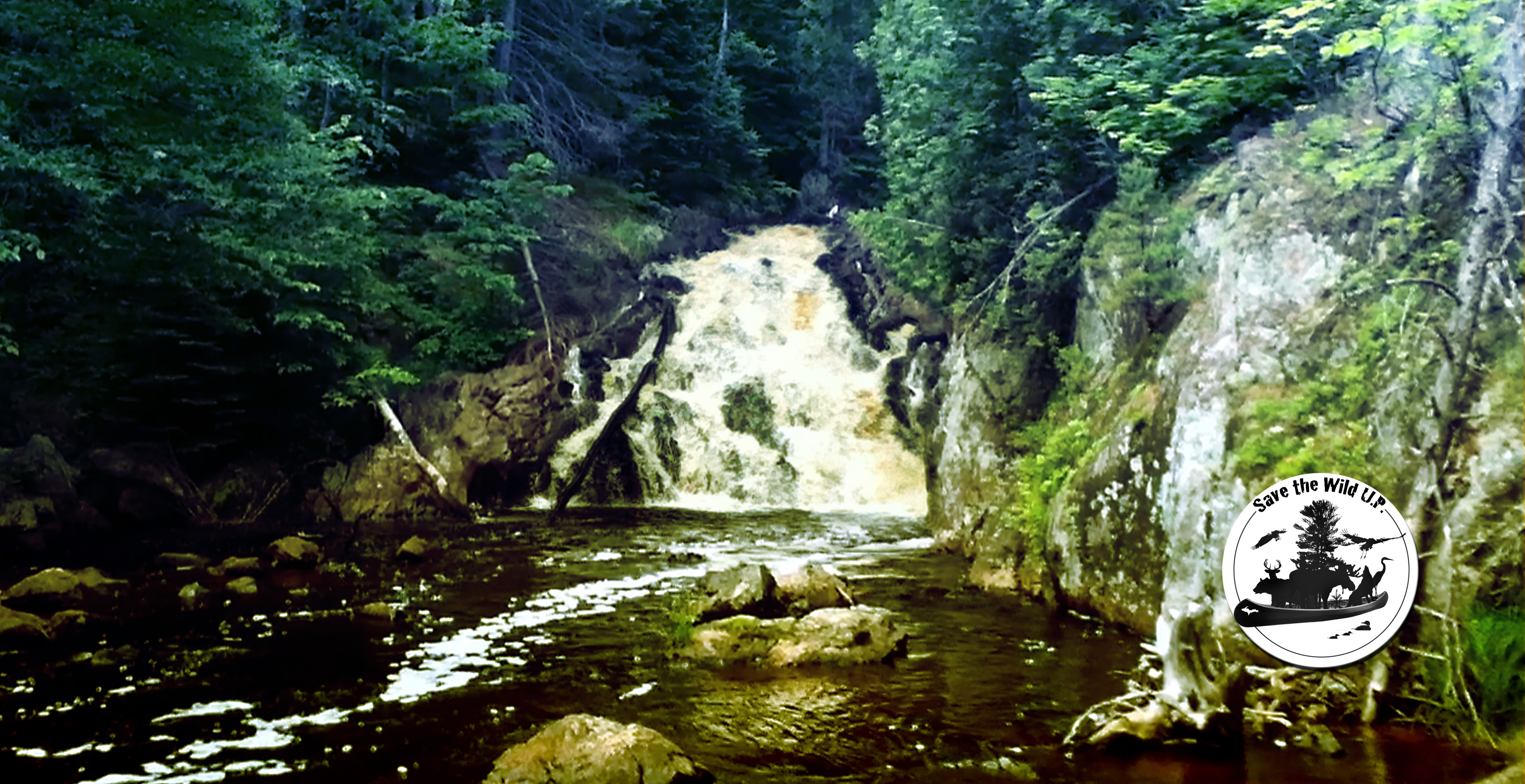 MARQUETTE — Grassroots environmental group Save the Wild U.P.  will host a Guided Hike to Pinnacle Falls this Thursday, June 23rd. Attendees will enjoy a beautiful hike on the Yellow Dog River, truly one of the wild gems of Marquette County. SWUP guides will share stories of ecology, geology and local history.
Save the Wild U.P.'s guided outdoor summer programs are perfect for nature-lovers, hikers, artists and budding environmental activists.
"This is the third year in a row we are holding this hike, because people love it so much. Finding the falls on your own can be kind of tricky!" said Alexandra Maxwell, SWUP's director. "We're highlighting the intrinsic value of wild and scenic places, especially clean rivers and undisturbed wetlands – and providing a grassroots update on the environmental threats posed by active sulfide mining and mineral exploration, just upstream."
There is a $10 fee per person for this waterfall hike, with proceeds supporting Save the Wild U.P.'s grassroots work to oppose sulfide mining. Participants should meet-up at the Big Bay Outfitters (308 Bensinger St., Big Bay MI 49808) and expect to hit the road by 12:30. Please arrive early. Participants should pack a bag lunch for a picnic at the falls, water, bring bug dope or netting, sturdy hiking shoes, a walking stick if needed, and a camera. SAVE YOUR SPOT: rsvp@savethwildup.org, or call (906) 662-9987 for more information.
Founded in 2004, Save the Wild U.P. is a grassroots environmental organization dedicated to defending wild places and clean water of Michigan's Upper Peninsula from the dangers of sulfide mining. For more information contact info@savethewildup.org or call (906) 662-9987. Get involved with SWUP's work at savethewildup.org or follow SWUP on Facebook at facebook.com/savethewildup or Twitter @savethewildup.
LEARN MORE
 Pinnacle Falls: https://flic.kr/p/6VAkb1
Suggested caption:  "Save the Wild U.P. is offering a guided hike to Pinnacle Falls, one of the U.P.'s must-see waterfalls. Pinnacle Falls is located in a gorge of the wild Yellow Dog River, on land preserved by the Yellow Dog Watershed Preserve."
For more info on the Yellow Dog Watershed Preserve, see: http://www.yellowdogwatershed.org/blog/