Save the Wild U.P. Winter 2013 Interns
Karli Cich
Monica Cummins
Anna Kase
Lauren Schnoebelen
Sara Stafford
Karli Cich | White Bear Lake, Minn.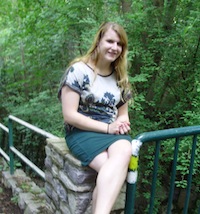 Karli is pursuing a degree in biology with an emphasis in ecology at Northern Michigan University. Her passion for the environment began at Tamarack Nature Center (just north of the Twin Cities) where she educated kids about nature and science. She has a great love of the outdoors includes hiking and swimming in Lake Superior in the summer, cross-country skiing and skating in the winter, and running…a lot.
Monica Cummins | Boyne Falls, Mich.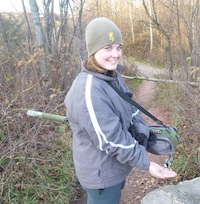 Monica is what she likes to call a non-traditional transfer student at Northern Michigan University. She is working towards a Bachelor's degree in Fisheries and Wildlife with the hopes of becoming a Wildlife Biologist in the not too distant future. When she's not busy studying or volunteering, Monica enjoys horseback riding, hiking, fishing, and spending time her family and many rescue animals.
Anna Kase | Lake Geneva, Wisc.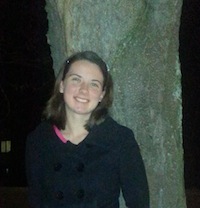 Anna is a freshman at Northern Michigan University studying Environmental Science. She hails from Lake Geneva, Wisconsin where she grew up and earned her high school diploma at Badger High School. She chose to attend NMU because of its surrounding environment and her passion for the outdoors made her feel at home. When she isn't studying for her honors classes, Anna enjoys being outdoors and doing activities such as running and fishing, but she mostly just likes to be out around nature.
Lauren Schnoebelen | Chicago, Ill.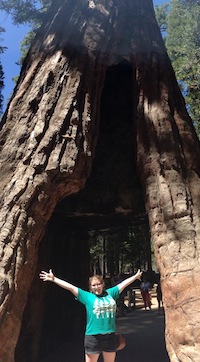 I was born in Chicago but now I'm a current student at Northern Michigan. I grew up watching a lot of different nature and environmental shows. I have to admit that watching Steve Irwin ever week really got me focused on what I wanted in life. This brought me to studying Environmental Science at college. I really love the outdoors and I'm hoping that I'll be able to successfully get a career where I can help to keep it the way it always has been before human interference. I love reading and always try to get through every need to read book in my field. One of my favorite books is the Sand County Almanac. I really hope to get the chance to experience a lot during this internship and to learn things I would not be able to in a class room setting.
Sara Stafford |
Sara is in her final semester at Northern Michigan University pursuing a degree in Environmental Studies and Sustainability. Her passion for the environment has been prevalent throughout her life. However, she found her real passion for environmental education while studying abroad in Brazil. With a passion for travel and adventure she hopes to spend her future educating youth around the world about environmental issues close to her heart.
Check back for the launch of our Summer Fellowship!