Save the Wild U.P. Fall 2014 Interns
Daley Matthew Pennanen – Socio-Cultural Dangers of the Mining Industry
Montana Cohn – Economic Pitfalls of Relying on Mining 
Dylan Jones – Mining and Health
Nick Puffer – Regional Allies and Media Contacts
Daley Matthews-Pennanen | Berkley, Mich.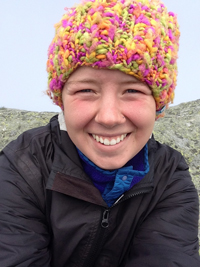 I am currently a junior transfer at Northern Michigan University, majoring in Environmental Science. In only a few visits to Marquette, I fell in love with the amazing outdoorsy atmosphere of the area and decided to finish my schooling here. After spending extensive time in Salt Lake City, the mountains of Vermont, as well as northern Michigan, I have decided to dedicate my schooling and future career to the preservation and education of our natural world. In my spare time, I enjoy hiking, camping, skiing, and climbing.
Montana Cohn | South Lyon, Mich.
My name is Montana Cohn and I am entering my final semester at NMU and pursuing a degree in Environmental Studies and Sustainability with a minor in Outdoor Recreation. I am from South Lyon, MI, but hope to one day become an honorary yooper. With past experiences working for the Michigan DNR and US Forest Service I am excited to get some awesome grassroots environmental experience. For the past two years I have been president of the NMU Fishing Club and tried to be as active as I can on campus. I really enjoy working with youth about environmental education and had a tremendous experience in Belize this past spring break with NMU working with five year olds. When I have extra time I really enjoy fishing, camping, hiking, and anything having to do with friends, family, and the outdoors.
Dylan Jones | New Boston, Mich.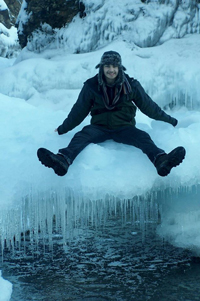 My name is Dylan Jones. I'm from a small town called New Boston in south-east Michigan. I came to Marquette not only for it's beauty, but to experience life in a place I would never expect to live. I'm majoring in Environmental Studies and Sustainability and working towards my certificate in GIS at NMU and am hoping to use the skills I gain for the greater good of the Environment. I spend my free time hiking, reading, and hammocking. I always look forward to meet and work with like minded people, and can't wait to see where experiences like this will lead me.
Nick Puffer | Rochester, Mich.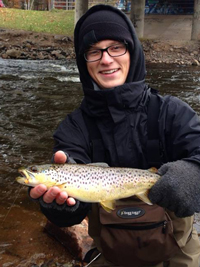 My name is Nick Puffer and I am a senior studying environmental studies and sustainability and will be graduating this December. I am from southeast michigan and moved up here January of 2013. I like to fly fish any chance I get and am looking forward to helping preserve the wild U.P.
Save the Wild U.P. 2014 Summer Fellows
Erin Bozek-Jarvis
Kaitlyn Jones
Rachel Rodriguez
Cassie Sobkowiak
Justine Marie Yglesias
Erin Bozek-Jarvis | Marquette, Mich.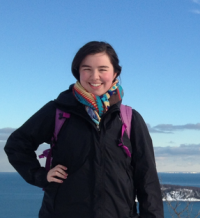 Erin is a junior at the University of Michigan. As a student in the Gerald R. Ford School of Public Policy, she is focusing on environmental policies specifically regarding preservation and conservation. Having been raised in the beautiful Marquette area undoubtedly fostered Erin's respect and passion for protecting the natural environment. Outside of school Erin enjoys camping, taking road trips, and rock climbing.
 Kaitlyn Jones | New Boston, Mich.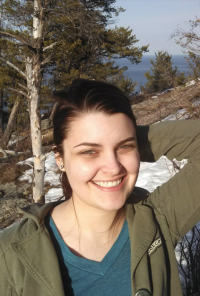 I am a senior studying Environmental Studies and Sustainability with a minor in Earth Science. I am from New Boston, a small town in southeast MI. I really enjoy living in the UP and have never experienced such a close community and hope to be more involved. I enjoy reading, going out for long walks, cooking, and visiting the local breweries around town. I hope to pick up skills in this fellowship so that I can work for many other nonprofits in the future.
Rachel Rodriguez | Garden City, Mich.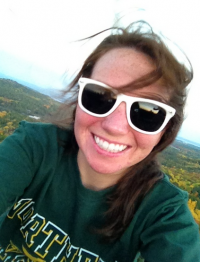 Rachel is from Garden City, Michigan and is a senior at Northern Michigan University. She is majoring in Environmental Studies and Sustainability with a minor in Sociology. After receiving an Associate in Liberal Arts at a downstate community college, Rachel transferred to NMU because she fell in love with Marquette's atmosphere when she came to visit. Her interest and drive to preserve the natural environment sparked from her 9th grade biology class and ever since then she knew she wanted to do something involving the environment. She loves the outdoors and Marquette has brought her closer to the natural environment than ever before. She enjoys hiking, exploring the outdoors, traveling, and swimming.
Cassie Sobkowiak | Rockford, Mich.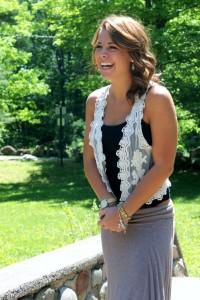 My name is Cassie Sobkowiak, and I am from Rockford Michigan. My major is environmental studies and sustainability with a minor in political science. I work at a greenhouse and love flowers and the outdoors. I enjoy reading, camping, and hiking all over the U.P– and anywhere I get the opportunity to. I like to hang out with my friends and family. Recently my friends and I have started a new club at NMU, the EEGS Garden Club and I am currently the treasurer and am an active member of the Sustainability club as well. Local politics really intrigue me and so does working to save the environment; so I am stoked to have the opportunity to work with you guys and actually apply what I've learned through my major and minor in the real world!
Justine Marie Yglesias | Detroit, Mich.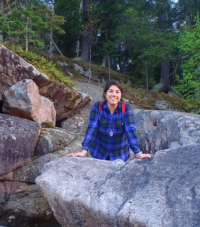 Born in Detroit, Mich. and raised in Metro Detroit my passion for nature didn't develop until my Junior year of high school when I took a Geology class. Since then I've known that pursuing my love for the Earth would lead me to learning and protecting it's amazing systems. In Fall 2014 I will be entering my final year at NMU and will finish with a degree in Earth Science and Environmental Studies! Outside of school, I love hiking, photography, reading, crafting, rock and mineral collecting and spending time with family, friends and animals.
Save the Wild U.P. Winter 2013-14 Interns
Karli Cich
Monica Cummins
Anna Kase
Lauren Schnoebelen
Sara Stafford
Karli Cich | White Bear Lake, Minn.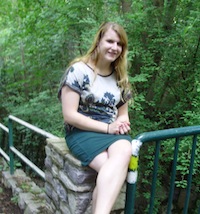 Karli is pursuing a degree in biology with an emphasis in ecology at Northern Michigan University. Her passion for the environment began at Tamarack Nature Center (just north of the Twin Cities) where she educated kids about nature and science. She has a great love of the outdoors includes hiking and swimming in Lake Superior in the summer, cross-country skiing and skating in the winter, and running…a lot.
Monica Cummins | Boyne Falls, Mich.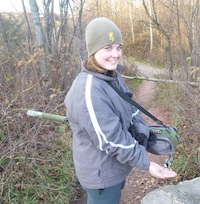 Monica is what she likes to call a non-traditional transfer student at Northern Michigan University. She is working towards a Bachelor's degree in Fisheries and Wildlife with the hopes of becoming a Wildlife Biologist in the not too distant future. When she's not busy studying or volunteering, Monica enjoys horseback riding, hiking, fishing, and spending time her family and many rescue animals.
Anna Kase | Lake Geneva, Wisc.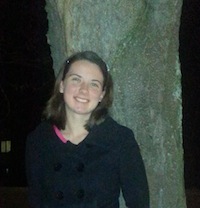 Anna is a freshman at Northern Michigan University studying Environmental Science. She hails from Lake Geneva, Wisconsin where she grew up and earned her high school diploma at Badger High School. She chose to attend NMU because of its surrounding environment and her passion for the outdoors made her feel at home. When she isn't studying for her honors classes, Anna enjoys being outdoors and doing activities such as running and fishing, but she mostly just likes to be out around nature.
Lauren Schnoebelen | Chicago, Ill.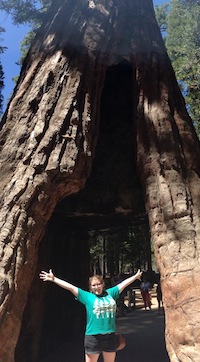 I was born in Chicago but now I'm a current student at Northern Michigan. I grew up watching a lot of different nature and environmental shows. I have to admit that watching Steve Irwin ever week really got me focused on what I wanted in life. This brought me to studying Environmental Science at college. I really love the outdoors and I'm hoping that I'll be able to successfully get a career where I can help to keep it the way it always has been before human interference. I love reading and always try to get through every need to read book in my field. One of my favorite books is the Sand County Almanac. I really hope to get the chance to experience a lot during this internship and to learn things I would not be able to in a class room setting.
Sara Stafford | Huntington Woods, Mich.
Sara is in her final semester at Northern Michigan University pursuing a degree in Environmental Studies and Sustainability. Her passion for the environment has been prevalent throughout her life. However, she found her real passion for environmental education while studying abroad in Brazil. With a passion for travel and adventure she hopes to spend her future educating youth around the world about environmental issues close to her heart.